I can't wait to hear of your success with this program.

Before diving in, I have a special One Time Offer for you as a new member of Heart Disease Code. Please read this carefully...
Could 'Insulin Resistance' Be the Reason You Struggle to Lose Weight, Feel Tired and Experience Brain Fog?
Hi, it's Matt here, and I want to welcome you to The Heart Disease Code program. 
You've made a fantastic decision in investing in the future of your health and that of your loved ones. 
Your order is being processed, please do not close this page or hit the back button. 
You're just a few minutes away from getting started, and I wanted to give you one last thing that will accelerate your success with this program by up to 300%, while locking in your improved health results for the long term. 
I obviously stand by Heart Disease Code as the World's most comprehensive program designed to help people fight and prevent Heart Disease. 
However there is another major threat to our health that most people overlook, which is High Blood Sugar. 
It's up there with Heart Disease for its devasting impact on health. 
Yet in many cases it goes undetected, quietly destroying our bodies from within. 
High blood sugar can be toxic and can lead to Type Two Diabetes. 
Even mild elevations in blood sugar are linked to an increase risk of heart attacks and stroke. 
It effects millions of people, possibly causing up to 50% of disease. 
Which is why I partnered with researcher and health documentary film producer Judd Reznik, in creating… 
Component #1
The 7 Steps to Balanced Blood Sugar Levels
Judd witnessed many of his own friends and family become victims to diabetes. 
He watched people go from prediabetic to diabetic,  and then later to heart disease, nerve damage and more… 
So he spent 3 YEARS flying to different countries, talking to doctors, nutrition experts, diabetics and those who had reversed their symptoms, and more to get to the bottom of this. 
He interviewed people who as a result of balancing their blood sugar have:
Finally lost unwanted belly fat

 

Eliminated Food Cravings caused by high blood sugar

 

Balanced their Hormones, 

allowing them to feel more calm

 

Gained More Energy

 

Eliminated Brain Fog

 
You'll receive: 
The Diabetes Smarts, 7 Steps to Balanced Blood Sugar Levels 
This powerful guide aims to help people balance their blood sugar so they can live symptom-free. It not only offers valuable knowledge, it also provides the reader with the tools needed to stay healthy for good.
PLUS…Full Access to "That Diabetes Documentary"
In this 8 Episode Diabetes-Fighting Series, you get to meet several doctors, nutritionists, current and former diabetics, from the around the world.

Graphical user interface

Description automatically generatedThey share eye-opening revelations about how Diabetes is REALLY fought.
A lot of this information is not available anywhere else.
Here are some of the benefits: 
Prevent Diabetes

 - Take the recommended steps to keep yourself and loved ones from ever getting diabetes in the first place.

 


 

Fight Diabetes

 - Already diagnosed? Then take advantage of alternative methods, natural food swaps, food pairings, in addition to conventional medicine. Arm yourself with the knowledge to make the best decisions, in order to fight the root cause.

 


 

Reverse Symptoms

 - Doctors will say that it's impossible to put an end to Diabetes… But through lifestyle changes, many people have been successful in reducing their markers to the point that they are no longer considered Diabetic.

 
 


Note: Getting to this level does not happen to everyone, results will vary, but when armed with the knowledge in this program, most people have the ability to dramatically improve their situation.

 


 

Protect Loved Ones

 - This comprehensive program may help fight or prevent diabetes from ever affecting your family. Don't wait to become another statistic. Arm yourself with the 

truth, and

 protect your loved ones in the process.

 
Component #2
That Diabetes Cookbook:  Simple, Healthy, and Balanced Recipes Perfect For Everyday
This is the quickest and most convenient way to enjoy healthy and blood sugar-friendly meals throughout the week. 
Save a ton of time by choosing any of the tasty recipes in this amazing cookbook. 
We've put together the best dishes that will keep the whole family satisfied and provide their body with clean energy to burn all day long! 
With over 200 delicious recipes to choose from, you'll never run out of tasty ideas, or worry about what to eat ever again. 
Super Bonus #1
The Diabetic's Guide To Healthy and Delicious Food & Diabetics Shopping List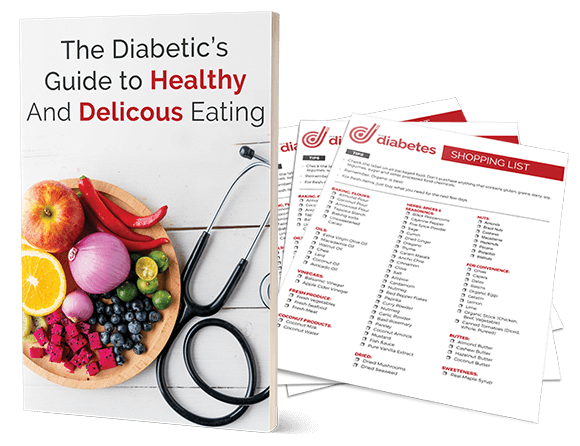 Our health greatly depends on what goes into our bodies.
That's why we've included this guide to help everyone live a healthier lifestyle that's built on good eating habits and sensible food choices. 
And the good news is that no one has to feel deprived, or like they're "missing out." This book shows us that it is, in fact, possible to enjoy delicious meals AND stay healthy at the same time! 
With so many food options out there, it's hard to figure out which ones are actually good for us.
That's why we've taken the guesswork out of the equation, thanks to Diabetes shopping list guide. 
Use this guide to stock the kitchen with only the best food and ingredients to keep the family healthy in the long run! 
If you add up the total value of these juicy goodies, it comes to over $246.90...
But for this 
ONE TIME ONLY
, as a special 'Thank You' just for joining today, you get to have
EVERYTHING
 for a one time only, insanely discounted price of just 
$39.95
.
That's an instant saving of 
$206.95!
This Special One-Time-Offer Price for ALL These Courses, with INSTANT ACCESS:
Just one payment of Only $39.95
Remember, You Can See, Use, and Test Drive Any Of These Courses RISK-FREE!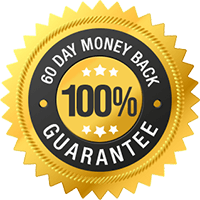 Try Now, Decide Later!
Just try ALL of these products for yourself for a full 60 day before even committing fully to this incredibly affordable, hugely discounted price.
If you don't get the results you want within those 60 short days .. 
Or If you don't think it really works for your life …
Or really, you literally don't need a reason at all … just send me an email and I will happily refund every last dime just as fast as the banks will process it.
No hassles. No fine print. No hard feelings. And you and I can still be friends
'YES Matt! please upgrade my order now'
add to my order

(These courses will automatically be added to your current order)
No Thanks, I wish to decline this offer, even though I realize it is a one-time-only offer.
Warning: If you leave this page, you might never see this offer again and will miss out on your one and only chance with this amazing discount opportunity.